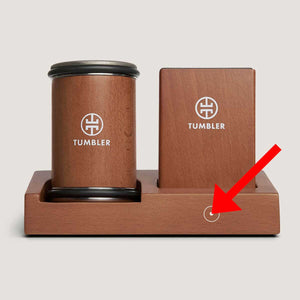 Protection & Style Combined
Made from the same high-quality wood as the Tumbler Rolling Knife Sharpener, the protective stand has a sleek and stylish appearance that will complement any decor. Its cool and modern design will add a touch of sophistication to any kitchen or workshop.
Secure Base & Anti-Slip Feet
The four anti-slip feet provide a secure base that will keep your tumbler firmly in place and a perfect choice for those who want to keep their tumbler safe and stylish at the same time.
Why people love it
Check out why other customers love Tumbler.