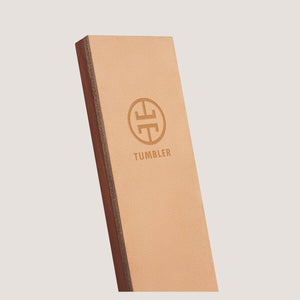 Polish and Smoothen Your Blade
The final step in sharpening. Stropping your knife realigns the cutting edge, removes leftover metal and makes the blade shine. Vital for precision cutting, cooks who demand perfection choose leather strops.
Everything You Need for Factory-Sharp Knives
Get the set. Keep every knife in your drawer super sharp and impress your guests with culinary mastery using our Tanned Cowhide Leather Strop.
Why people love it
Check out why other customers love Tumbler.