Diamond Sharpening Disc
Helix Honing Disc
Two Sharpening Angles
Solid Hardwood Body
Precise and long-lasting sharpness
Tumbler resharpens blades to renew the life of your knives. Precise enough to protect the surface of Damascus knives and other artisan cutlery, it sharpens cleavers, paring knives and everything in between.
Diamond Plated Sharpening Disc
Diamonds: the hardest, most-effective sharpening stones. Remove the first layer of your knife's edge with fine diamond abrasives. The grit size of D35 is perfect for base grinds and resharpening your knife.
Stainless Steel Honing Disc
Refine your knife's edge. The stainless steel honing disc removes the burr of your knife's edge and any leftover grinding particles after the base sharpening. The result? A finer edge for more precise cutting that preserves food's flavors for more delicious meals.
20 or 15 degree sharpening angle
Sharpen traditional and specialty blades. With two powerful magnets to keep your knife at exactly 20° or 15°, you'll always get uniform angles over the entire cutting edge – regardless of knife size.
Perfect Gift
Our packaging makes it the ideal gift for yourself or a significant other.
Why people love it
Check out why other customers love Tumbler.
Customer Reviews
12/03/2022
Douglas

United States
Great sharpener!
Out of the box I used it on a really dull carving knife. After about 10 strokes on each side it would cut a piece of paper like butter. Very nice and easy to use. Unlike Washington DC, it's idiot proof!
11/18/2022
Richard W.

United States
Ease of use
Easy sharpening tool.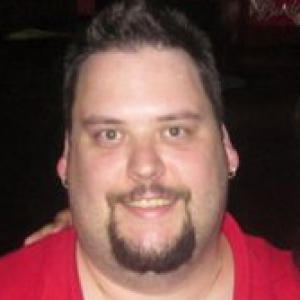 PN
11/16/2022
Patrick N.

United States
Greatest/Coolest Sharpener EVER
This sharpener is literally idiot proof. The magnetic knife holder tells you the angle and hold the knife while all you do is roll. Simple. Easy. Awesome. And the knife is razor sharp. Perfect.
11/16/2022
Scott S.

United States
So Far, So Good
It's ease of you use….
11/16/2022
Deray B.

United States
Initial Impressions
On 8-10" chef knives the tumbler works great. The jury is still out on multi bevel and small pocket knives. That may require some practice.