Diamond Sharpening Disc
Helix Honing Disc
Two Sharpening Angles
Solid Hardwood Body
Precise and long-lasting sharpness
Tumbler resharpens blades to renew the life of your knives. Precise enough to protect the surface of Damascus knives and other artisan cutlery, it sharpens cleavers, paring knives and everything in between.
Diamond Plated Sharpening Disc
Diamonds: the hardest, most-effective sharpening stones. Remove the first layer of your knife's edge with fine diamond abrasives. The grit size of D35 is perfect for base grinds and resharpening your knife.
Stainless Steel Honing Disc
Refine your knife's edge. The stainless steel honing disc removes the burr of your knife's edge and any leftover grinding particles after the base sharpening. The result? A finer edge for more precise cutting that preserves food's flavors for more delicious meals.
20 and 15 degree sharpening angle
Sharpen traditional and specialty blades. With two powerful magnets to keep your knife at exactly 20° or 15°, you'll always get uniform angles over the entire cutting edge – regardless of knife size.
Perfect Gift
Our packaging makes it the ideal gift for yourself or a significant other.
Why people love it
Check out why other customers love Tumbler.
Customer Reviews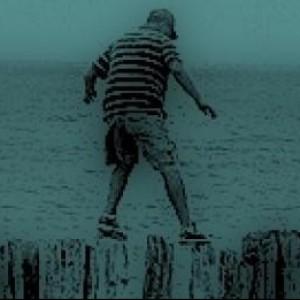 CS
03/16/2023
Chad S.

United States
Easy and Effective
Very easy to use and I was impressed with how effective it is at sharpening even lower quality knives.
03/15/2023
Charles S.

United States
Fantastic
Works great easy to use
03/15/2023
Jay J.

United States
awesome
Great application - easy to work
03/15/2023
David W.

United States
Idiot proof
Super simple to operate. Takes the guess work out of sharpening. The magnet holds the blade at just the right angle to create the best edge. Great product. I will be gifting Tumblers to all my friends this year.
03/14/2023
Donald O.

United States
Works, but requires Some skill of sharpening Knives?
It works as designed, perfectly true Edge! As long as knife is positioned Exactly the same on the Magnetic Holder each time,Knife must be marked from first use how it needs to set on Magnet (up,down,left,right) for each sharpening to be Quick and Easy! Only draw back is you need Common Sense to Use. It's Seemingly Rare nowadays!