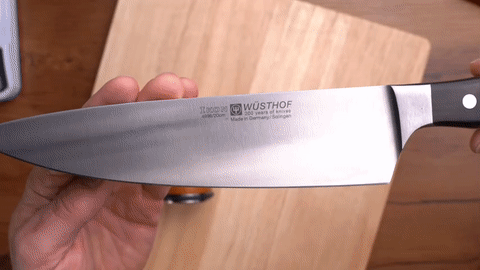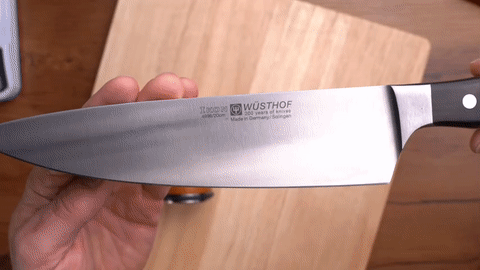 BREATHE NEW LIFE INTO YOUR KITCHEN KNIVES!
Discover the smarter way to sharpen with the Tumbler Rolling Knife Sharpener. Precise, long-lasting, and easy to use - restore your knives to factory sharpness in just minutes!
WHY CHOOSE TUMBLER FOR YOUR KITCHEN KNIVES?
The right knives are an investment in quality, and they deserve a sharpener that respects that quality. The Tumbler Rolling Knife Sharpener is designed to sharpen effectively without damaging your knives, ensuring they retain their superior cutting performance for years to come.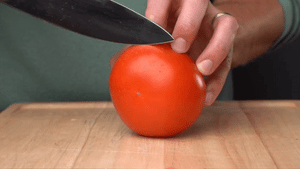 THE IDEAL COMPANION FOR YOUR WUSTHOF KNIVES
Our sharpener uses a unique tumbling motion to evenly sharpen the entire blade, not just parts of it. This precise sharpening restores your kitchen knives to their factory sharpness, enhancing their cutting performance.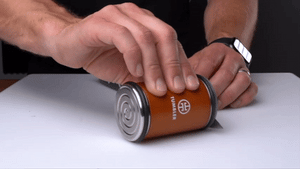 SAFE AND EASY TO USE – NO EXPERIENCE REQUIRED
Don't risk damaging your knives with incorrect sharpening techniques. The Tumbler Rolling Knife Sharpener is incredibly easy to use, with a safe and simple process that anyone can follow.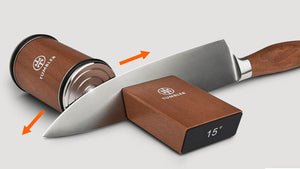 LONG-LASTING RESULTS TO PROTECT YOUR INVESTMENT
Our sharpener doesn't just give your knives a quick fix – it provides a long-lasting sharpness that stands the test of time. This helps to protect your investment in Wusthof knives, ensuring they remain effective for years to come.