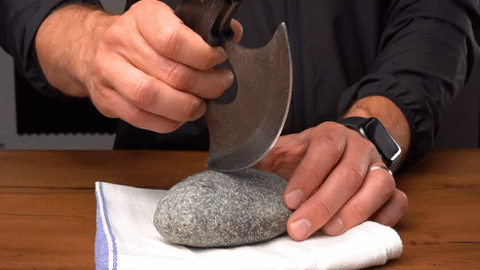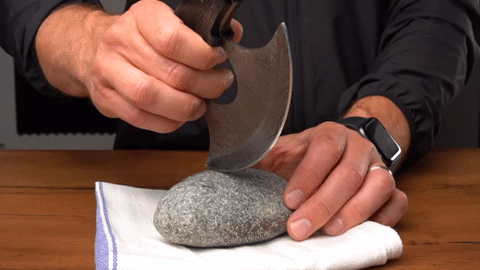 EXPERIENCE THE NEXT LEVEL OF KNIFE SHARPENING!
Meet the Tumbler Rolling Knife Sharpener – efficient, durable, and now 24% off. Your search for the perfect knife sharpener ends here!
WHY CHOOSE TUMBLER FOR YOUR KITCHEN KNIVES?
The right knives are an investment in quality, and they deserve a sharpener that respects that quality. The Tumbler Rolling Knife Sharpener is designed to sharpen effectively without damaging your knives, ensuring they retain their superior cutting performance for years to come.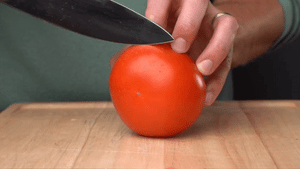 Revolutionize your sharpening with our innovative design
Not your average tool. With its unique tumbling design, it provides a thorough and even sharpening that traditional sharpeners can't match. It's the cutting-edge technology your kitchen deserves.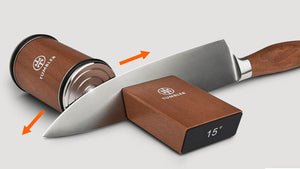 Anyone can use it
You don't need to be a professional chef to use the Tumbler Rolling Knife Sharpener. Its easy-to-use design makes sharpening your knives a breeze. Plus, its compact size means it fits easily in any kitchen.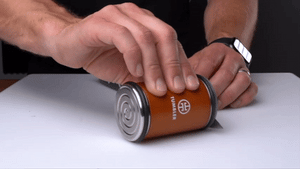 One Sharpener, countless knives
From your finest chef's knife to your sturdy chopping knife, the Tumbler Rolling Knife Sharpener can handle it all. It's suitable for all types of knives, including your Ulu knife, making it the only sharpener you'll ever need.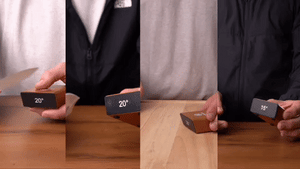 Build to last with unmatched durability
Our sharpener has been rigorously tested with over 100,000 rotations to simulate a lifetime of use. Crafted from high-quality materials, it's made to endure and maintain its effectiveness over time.